125. Introduction to Cloud Computing for Non-Techies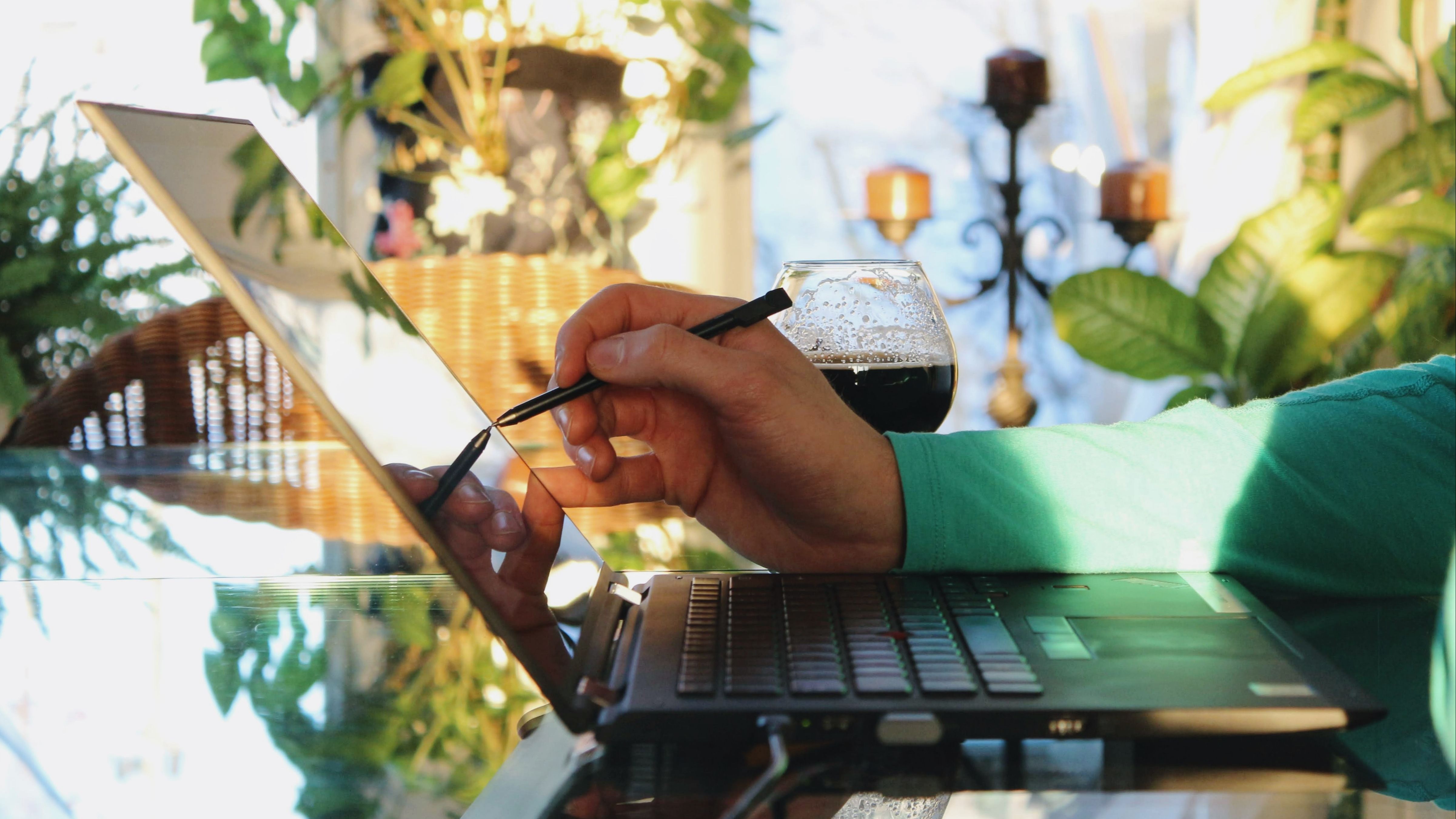 Cloud computing powers most of the digital services you use today. Listen to this podcast episode to learn what it is and why it matters.
Learning notes from this episode:
The cloud computing is expecting huge growth: the total cloud computing market is estimated to be reach $1,614 by 2030 from $545 billion in 2022, according to Precedence Research.
Before the advent of cloud computing, technology companies would have had to have their own servers to store data and run computations. Having your own servers is very expensive because you have to pay to

keep them secure
keep them cool
keep them running 24 /7 and pay high electricity costs
have a space to keep them
maintain them with the help of a specialist

Cloud computing means that companies do not have to buy and maintain their own servers. Instead, they can just rent space on another company's servers.
You can just pay for what you use and expand as you grow.
This is a picture of servers ran by a cloud computing company. Before cloud computing, businesses would have had to have own these things and maintain them at their own premises - a huge cost and a headache.
Amazon launched cloud computing as a service in 2006, and remains the biggest player in the market today. It counts Netflix, Disney, the UK Ministry of Justice, Kellogs, Guardian News and Media, and the European Space Agency as its customers.
Cloud computing is relevant to every industry: if you are storing data and using it to make decisions, you need to know about cloud computing.
The advent of cloud computing drove down the risk of innovation and spurred the creation of start-ups and the VCs funding them. Without cloud computing digital innovation was only available to those who could pay and maintain servers.
The three biggest players in the cloud computing market are: Microsoft Azure, Google Cloud and IBM Cloud.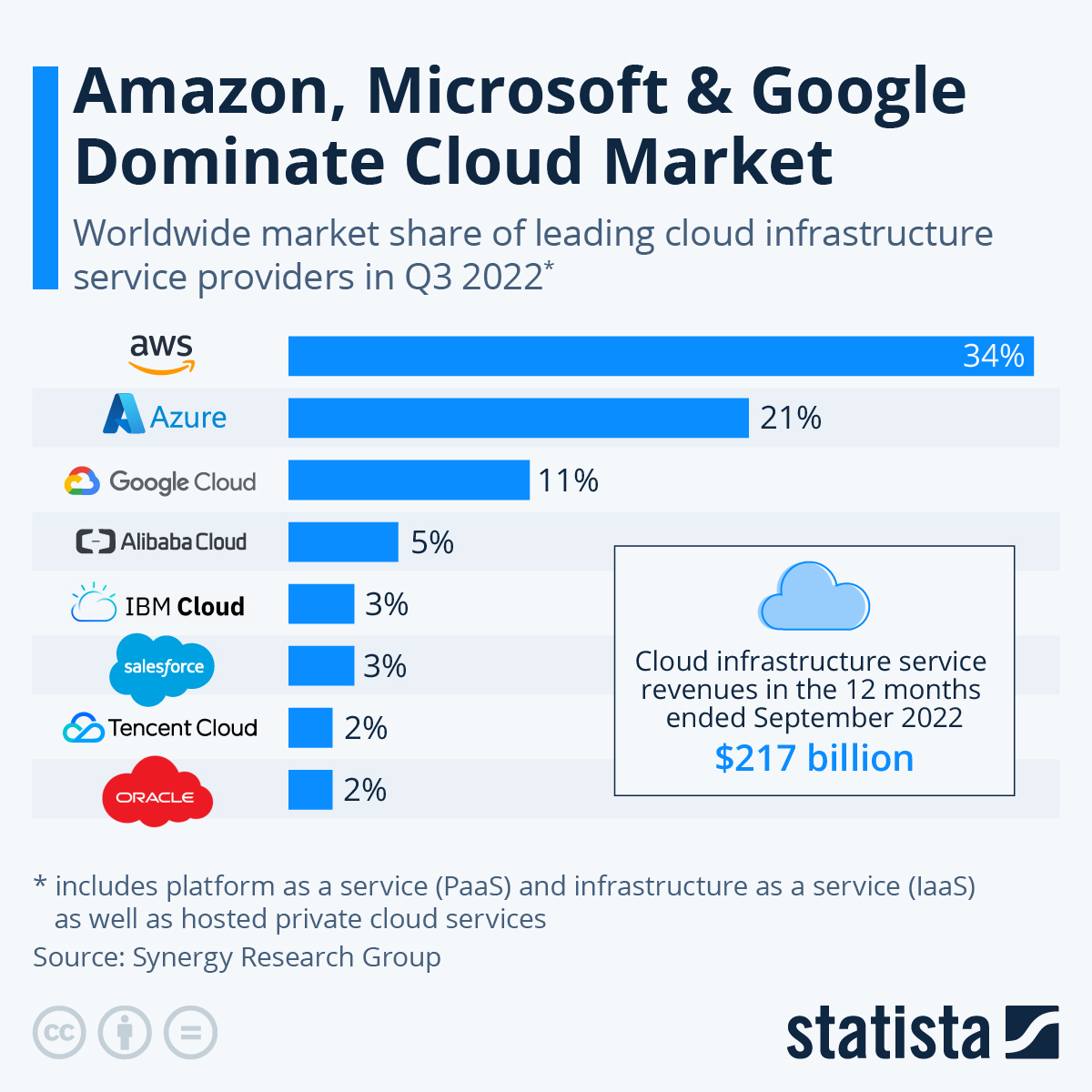 (Source: Statista)
Join our next FREE Masterclass on 30 November 2022, 12 pm EST / 5 pm GMT
You will learn:
The top mistake non-technical leaders make when it comes to tech
Leadership case studies from Netflix & Microsoft
How to go from traditional business manager to Digital Leader
Listen here on Spotify
-----
If you like learning about how tech products and profits get made, you'll like our newsletter.
It's funny too. Sign up here.
-----
Tech for Non-Techies clients
Reach senior

leadership positions in Big Tech

firms
Lead digital transformation

in established businesses
Create tech businesses as

non-technical founders
Pivot into careers in

venture capital
If you want to have a great career in the Digital Age, then APPLY FOR A CONSULTATION CALL.
What happens when you apply for a consultation call:
Sophia and her team will look through your application. If they genuinely think Sophia could help you, you will get a link to her calendar..

You will have a 20 – 30 minute call to discuss your goals and see if you are a good fit for each other.

If we establish that Tech for Non-Techies courses + coaching could help you and believe we would enjoy working together, we will discuss a relevant approach to suit you.

The aim of the call is not to sell you on anything that is not right for you. We both win if you get results, but we both lose if you don't.
We love hearing from our readers and listeners. So if you have questions about the content or working with us, just get in touch on [email protected]
Say hi to Sophia on Twitter and follow her on LinkedIn.
Following us on Facebook, Instagram and TikTok will make you smarter.
(Photo by Sigmund Unsplash)