Tech For Non-Techies
We teach non-technical professionals how to Speak Tech and succeed in the Digital Age.
Corporate & individual training programs.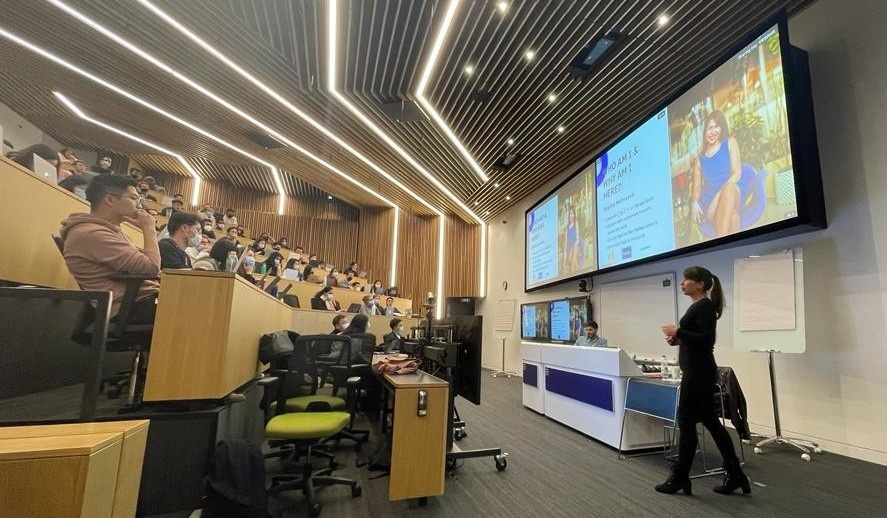 Individual programs
Online courses to help you break into a career in tech, launch a tech venture and lead digital transformation.
Explore individual programs
Corporate programs
If you want to increase productivity, innovation & diversity, your non-technical teams simply Speak Tech.
Explore corporate programs
Webinars & Events
Live events and webinars with successful founders, investors, product managers, designers and more.
Explore events
Sign up to our mailing list
Get invitations to our events, courses and insights
Our classes have been taught at
Hi! I'm so glad you came
My name is Sophia Matveeva and I started a tech company without a technical background during my MBA at Chicago Booth. It took time, blood, sweat and tears (mostly mine), but our app became Mashable's App of the Day and my company was ranked as one of the top global fashion tech startups by Grazia.
I started sharing my learning on Forbes and at business schools around the world. I created Tech for Non-Techies because I wish it had been around when I delved into the confusing and jargon filled world of tech.
Samantha Constance, Assistant Director, Career Development, University of Chicago
"Sophia was a wonderful presenter providing actionable and motivating tips for fellow UChicago alumni. She provided insights on how to effectively work in the tech business without having a tech background, touching on product management, front-end vs back-end development, user experience design and testing, and analytics. We loved working with Sophia!"
Understand the cyclical nature of making tech products
Traditional businesses follow a linear process. Tech companies follow a cyclical one, so they can learn and iterate on the go. If you understand which steps to take to build an app or site, and in what order, you will know enough to be dangerous.
We've created a short and practical guide on the key concepts you need to know to go from idea to live product.

We created this to save you time, money and stress.
Get our FREE guide
I'm Sophia. Great to meet you!
I created Tech for Non-Techies because it is exactly what I needed when I began delving into the jargon filled technology sector.